Kurt Reinhard. 1939. Die Musik Birmas. Würzburg: Konrad Triltsch.
Download the musical transcriptions by Kurt Reinhard of music recordings by Lucian and Christine Schermann from 1911 Burma.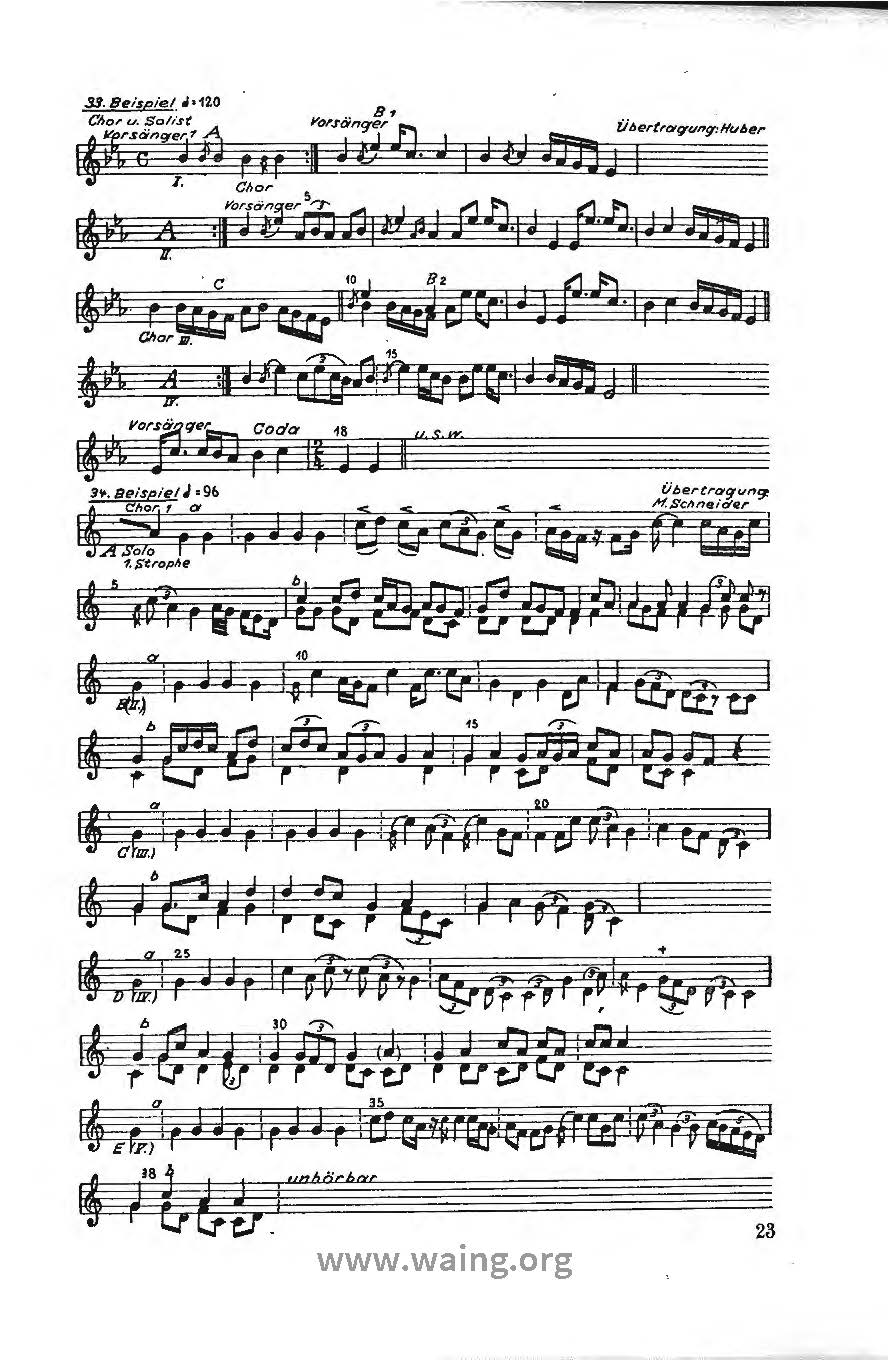 Kurt Reinhard – Transcriptions of 1911 recordings from Burma
This is an excerpt of his dissertation on music in Burma that is based on the Schermann collection of phonograms as well as photographs, musical instruments and travel reports that were at the Museum für Völkerkunde zu München.
Kurt Reinhard (August 27, 1914 – July 18, 1979) was a German musicologist and ethnomusicologist. Born in Gießen, Germany, he studied musicology and composition at the University of Cologne from 1933–1935, and ethnology at the Universities of Leipzig and Munich from 1935-1936. He took his doctorate at Munich doing his dissertation on Burmese music. In 1948 he taught Vergleichende Musikwissenschaft (comparative musicology) at the Freie Universität Berlin where he habilitated in 1950. In 1952–1968 he was a director of the Berliner Phonogramm-Archiv that was renamed in 1963 as Musikethnologische Abteilung at the Museum für Völkerkunde Berlin, today the Ethnologische Museum.